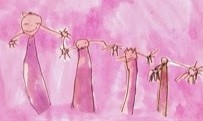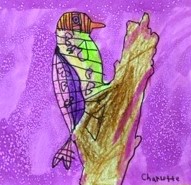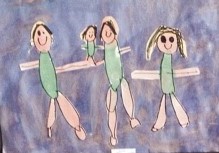 Highland Presbyterian Church Nursery and Weekday School offers a creative Infant-Toddler, Preschool and Kindergarten program where adults and children form strong relationships and construct knowledge together through play, discovery and the arts.  We create spaces for children that encourage them to think reflectively, interact respectfully and explore the world around them with wonder and joy!
Engaged Learning:  We value curiosity and reflection for adults and children, believing that this leads to a journey of life-long teaching and learning.
Collaborative Relationships:  We value mutual respect, reciprocity and collaborative decision-making among children, families, staff and educators.  This builds strong and equitable communities.
Joyful Work:  We value play, purpose and passion in all aspects of our program; we believe that adults can draw inspiration from children's lively minds.
Respectful Community:  We value cultural democracy and inclusion.  Children and adults can only thrive in a world where inequities are not ignored, but actively challenged.  We value all people and agree that everyone is capable of making a positive contribution to the group.
Intentional Practice:  We value pride in our work, innovation and going beyond conventional ideas of quality experiences for children.  This creates a sustainable quality of life for ourselves and generations to come.